INSPECTIONS & MAINTENANCE
Regular maintenance is essential for the operation of Ropes Courses. This not only ensures the safety of visitors and staff, but also increases the service life of the installation. Thanks to our many years of experience, you receive a comprehensive service including consulting, implementation and certification.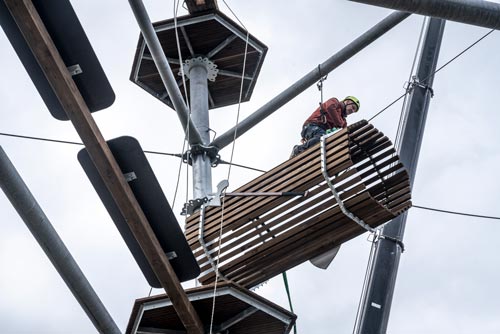 KRISTALLTURM SAFETY & SERVICE - WHY US?
Request a suitable offer for inspections & maintenance now!