KristallTurm® is your specialist for self belay systems and climbing accessories as well as maintenance, inspection and training for your High Ropes Course. The overall package also includes the replacement of spare and wearing parts. With our broad network of partners and our many years of experience, we offer our customers a unique service and product portfolio.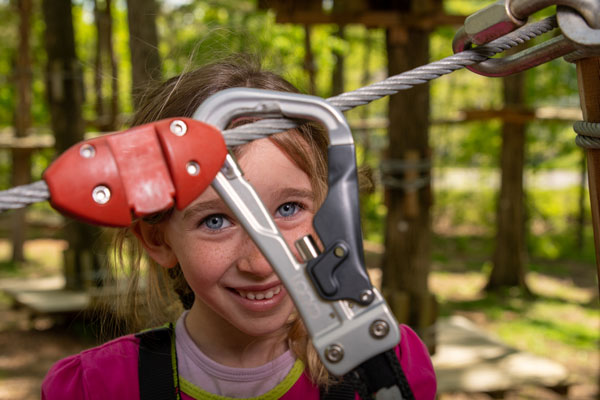 WE ARE THE EXCLUSIVE LOCKD CLIPS DISTRIBUTOR IN EUROPE
The most advanced communicating self belay system on the market is certified to EN 17109:2020 and offers numerous benefits for operators. In addition, the lightweight carabiners guarantee easy handling and thus climbing fun for young and old.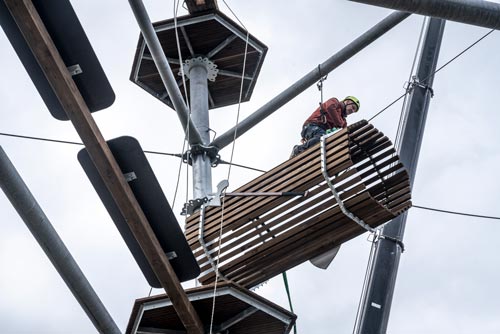 KRISTALLTURM
®
SAFETY & SERVICE
In addition to the construction of High Ropes Course and the implementation of projects in the field of Sports & Play, the subsidiary of the KristallTurm® GmbH & Co. KG has additional exclusive services in its portfolio.
KristallTurm® Safety& Service GmbH, consisting of a team of experienced specialists in the High Ropes Course sector, offers individual consultation on the topics of personal protective equipment, personnel training, inspections and maintenance.
For any questions regarding KristallTurm® Safety & Service services, our team will be happy to assist you.